Builder dashboard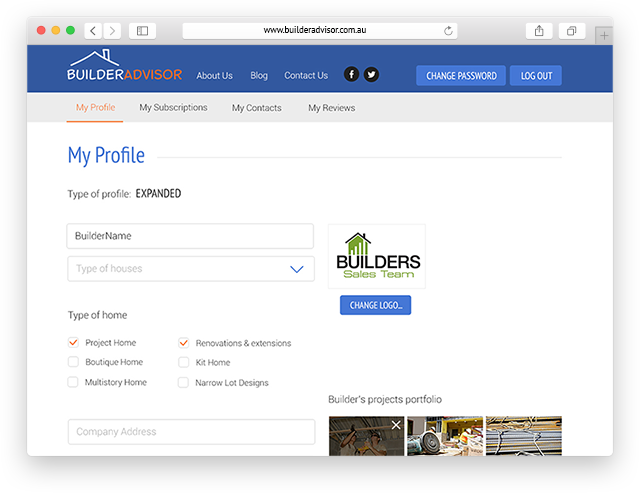 Once signed up, builder can access private robust dashboard, consisting of:
My Profile
My Subscriptions
My Contacts
My Reviews
Builder is able to manage his public profile, choose his subscription type and see his lead and potential contacts.
Subscribe to simple or expanded plan and activate contacts.
Builders profile is a private area where builders can access and manage their profile.
There are four tabs where builders can edit company details, choose and subscribe for suitable plan, activate contacts, view the reviews and leave a reply.