FoodTech Development Company
FoodTech is a rapidly growing industry, and as such, it requires cutting-edge software development services to keep up with the demands of consumers and businesses alike.
At A2 Design, we specialize in providing FoodTech software development services that help companies in the industry streamline their operations, improve customer experiences, and drive growth.
Start a project
FoodTech Solutions we Develop
FoodTech solutions help business owners automate all stages of the food supply chain, from order processing and delivery to logistics.
We help FoodTech startups and enterprises develop innovative software using the latest technology, so they can design their products, monetize them successfully and get ahead of the competition.
Food Ordering and Delivery Platforms
We understand the importance of convenience and efficiency in this area and our team is well-versed in the latest technologies and trends to ensure that your platform is user-friendly, reliable, and secure.
Marketplaces and Subscription Systems
Our experience in the Foodtech industry is not limited to creating software, we are also experts in creating online food supermarkets from scratch.
FoodTech CRMs
With FoodTech CRM you can easily keep track of clients and customers, manage employees, monitor inventory levels and more.
FoodTech Mobile Apps
Our team is able to build technically complex FoodTech mobile apps that incorporate different user groups, recurring payments, and intelligent clustering of customers per restaurant.
Restaurants and Cafes Digital Transformation
We can build an application that allows your customers to read the menu and specials as well as book tables. This way they can also send feedback and recommendations—all while on the go!
Data Analytics and Reporting
We can help you implement tools to give you valuable insights into your business operations and customer behavior, allowing you to make data-driven decisions and optimize your operations for maximum efficiency and profitability.
Featured FoodTech Software Products Case Studies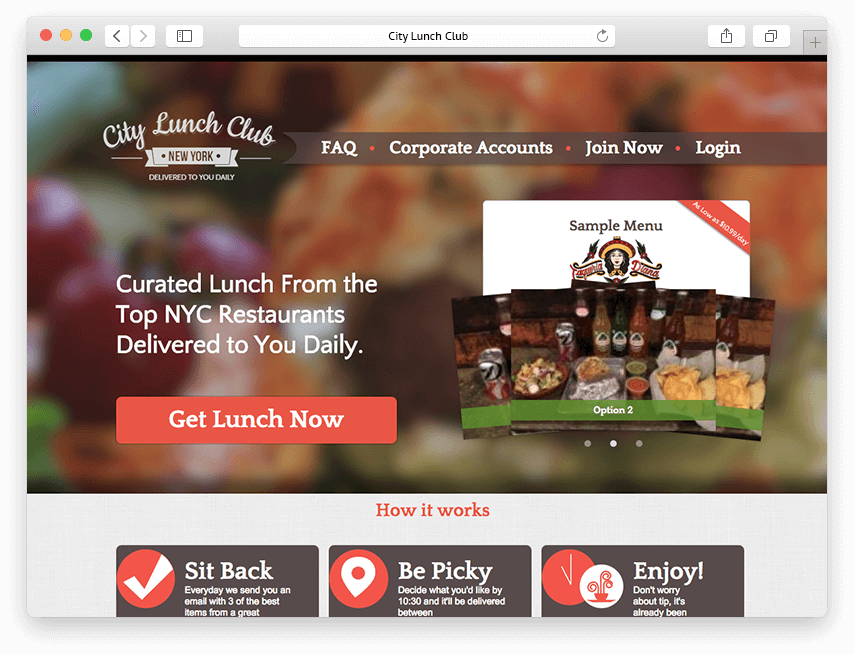 City Lunch Club
Subscription based lunch delivery service. A technically complex web application that incorporates different user groups, recurring payments, and intelligent clustering of customers per restaurant based on address.
The CityLunchClub web application provides a consistent user experience across multiple screens – laptops, desktops, tablets, and smartphones. It's surprising how many companies still underestimate the importance of this feature. CityLunchClub didn't, and as a result, their sales increased.
View Case Study
ReactJS
WordPress
Multi language
Agile
Multi European Platform
AlmoNature is an Italian brand of pet food produced with natural ingredients.
Six members of the A2 Design team are currently working with AlmoNature to develop the main site backend (WordPress) and frontend (React.js).
The company has been popular in Europe for more than 20 years. Now it's getting a brand-new unique marketing project developed by the A2 Design Team which will bring the brand into the digital space.
View Case Study
Tech Challenges our FoodTech Agency Solves
Our expertise in building innovative FoodTech software products can help you create a custom-made solution that is essential to the success of your business.
Flexible Ordering and Scheduling
We build systems to manage and track orders, customize menus, and adjust pricing as needed. Plus, our scheduling tools allow you to optimize your staffing levels and ensure that orders are prepared and delivered on time.
Delivery Route Planning
We build software that helps transportation planners and logisticians get from point A to point B more easily.
Payment Gateway Integration
We integrate your FoodTech product with various payment processing platforms.
We also built complex subscription systems with different tiers, commission fees, and revenue split.
API Integrations
FoodTech API integrations give third-party foodtech providers simple, transparent access to thousands of offers from FoodTech platform partners.
Data Privacy
We guarantee the security of your users' personal information. We do this by storing all data in accordance with the privacy requirements that apply to your users in their area of residence.
Mobile Apps
Our team has a strong background in developing applications for both Android and iOS platforms — we have already developed different apps for various customers.
Tech we Use to Develop FoodTech Software
We bring ideas, people, and technology together, resulting in the creation of game-changing travel services.
Our FoodTech Solutions Development Process
Our team of experienced software developers has a deep understanding of the FoodTech industry and the unique challenges it presents. We work closely with our clients to understand their specific needs and develop custom software solutions that address those needs.
1. Discovery and Ideation
In our full-cycle development company, the process of creating a FoodTech software begins with a discovery session.
At this stage, we research the area in which a customer wants to create FoodTech software and define what that product should do.
When we've assessed a project's complexity, customers can rely on more accurate time and cost estimates. This will help them plan their budget accordingly – and make sure the project is completed within it.
2. UI/UX Design
Once we have an idea of a customer's needs, our next step is to create a detailed project plan and design. We work closely with the customer to develop UI/UX designs for each product feature — creating mockups for consumers during development helps us better understand their wants and needs.
3. Full-cycle Software Development
Full-cycle development is a complete process, beginning with the initial planning stages and ending when an MVP has been implemented. The cycle contains multiple iterative phases designed to meet users' constantly changing needs—beginning with planning and ending when an MVP has been implemented.
We use the most current technologies to ensure that FoodTech software is fast, secure and compatible with multiple devices. We also apply best practices and industry standards in order to guarantee the highest quality of developed solutions.
4. QA & Testing
The development process involves a few rounds of testing and bug fixing. The final stage is deployment, when we prepare the FoodTech software for launch by uploading necessary data and making sure that it works properly.
5. Life-long Maintenance and Support
After developing FoodTech, we provide the customer with documentation and training materials. Additionally, we monitor software performance and address any issues that may arise. We can also provide ongoing support services to our customers to ensure they remain satisfied with their experience using the product.
6. Further Development
We can also assist the customer in further developing their FoodTech software. For example, we could help add new payment options or expand its offerings to include other products and services. We can also help them integrate the software with other services or platforms.
Why Choose A2 Design for FoodTech Development?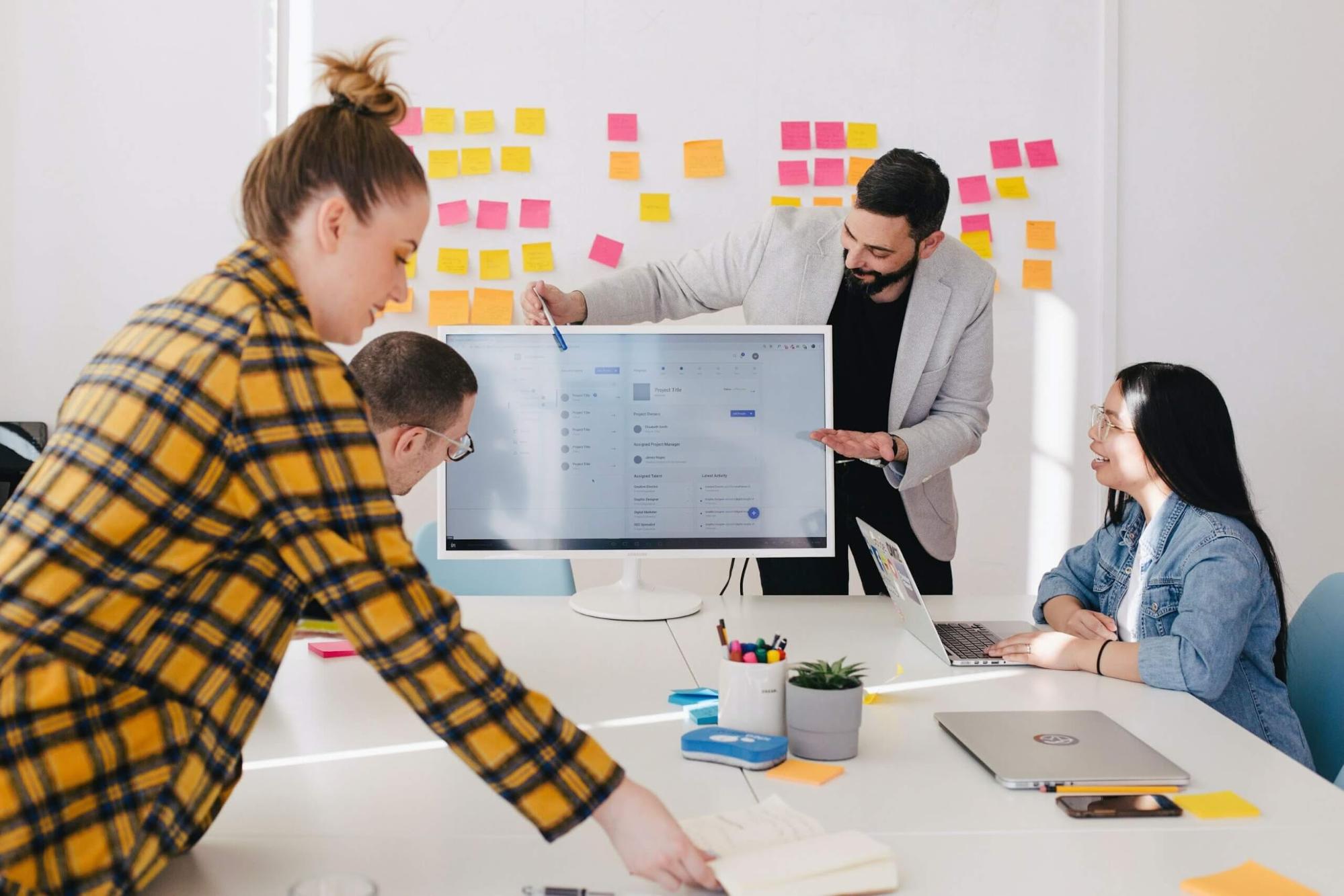 We care about projects we work on
In-depth expertise in building FoodTech software
For the past ten years, A2 Design has created customized FoodTech software products for a range of clients.
Research-driven approach to software development
We conduct in-depth research on the target audience and market trends before beginning product development. This gives us a basis for making enhancements to our products as we go along—a process known as Agile Development.
High development standards
Our team of experts includes more than 30 web developers. The community consists of over 20 senior developers, all highly skilled in their specialties
A2 Design is committed to FoodTech software development and provides a high standard of service on all projects.
Proven reputation
Our clients keep coming back to us, appreciating the high quality of our software.
We have extensive experience in software development and are proud to have a large pool of happy clients. We've been recognized as leaders by leading independent rating platforms like Clutch, Goodfirms, and TopDevelopers for our work in the foodtech industry.
One-stop shop for development services
Our team of front-end and back-end developers work closely together to deliver products that are both powerful and user-friendly. We believe in a lean development approach, which means we provide regular demos of the progress as well as regularly reviewing how the project can be further improved.
Lifelong tech support
A2 Design provides the necessary technical support required for smooth product performance and scalability, even after your product is launched.
80% of our clients work with us
for more than one year
Frequently Asked Questions
We're glad to answer your questions about our FoodTech software development services.
What is FoodTech software?

>

Foodtech solutions help business owners to automate all the processes from order assembling, processing, and delivery, to logistics and route generation. Implementing food tech solutions helps you make your business more efficient and profitable.

What is the best FoodTech software development company?

>

A FoodTech software development company must have a diverse range of skills — from creating custom applications to implementing them, as well as being knowledgeable about the latest platforms and techniques.

Do you make custom foodtech software?

>

We provide a full range of application development services, from creating new apps from scratch to extending other people's products.

Do you provide FoodTech mobile app development services?

>

Yes, of course! At A2 Design, our mobile app developers specialize in building solutions for a variety of industries—including the food sector.
Let's collaborate to create a product that meets your needs!