The solution
Time and effort-wise, the A2 Design team and the client decided that conversion of both platforms to use the same technology would be over-engineering and we decided to integrate platforms instead. Our team has unified branding and navigation, and implemented end to end authorization. So the system looks seamless to the user. A user can navigate through both platforms by logging in only on one of them.
The functionality of the event organizing and managing platform has been implemented by adding different user roles and creating dashboards for each of them.
There are several user roles:
admin
committee secretary
secretary only
member
volunteer
Admin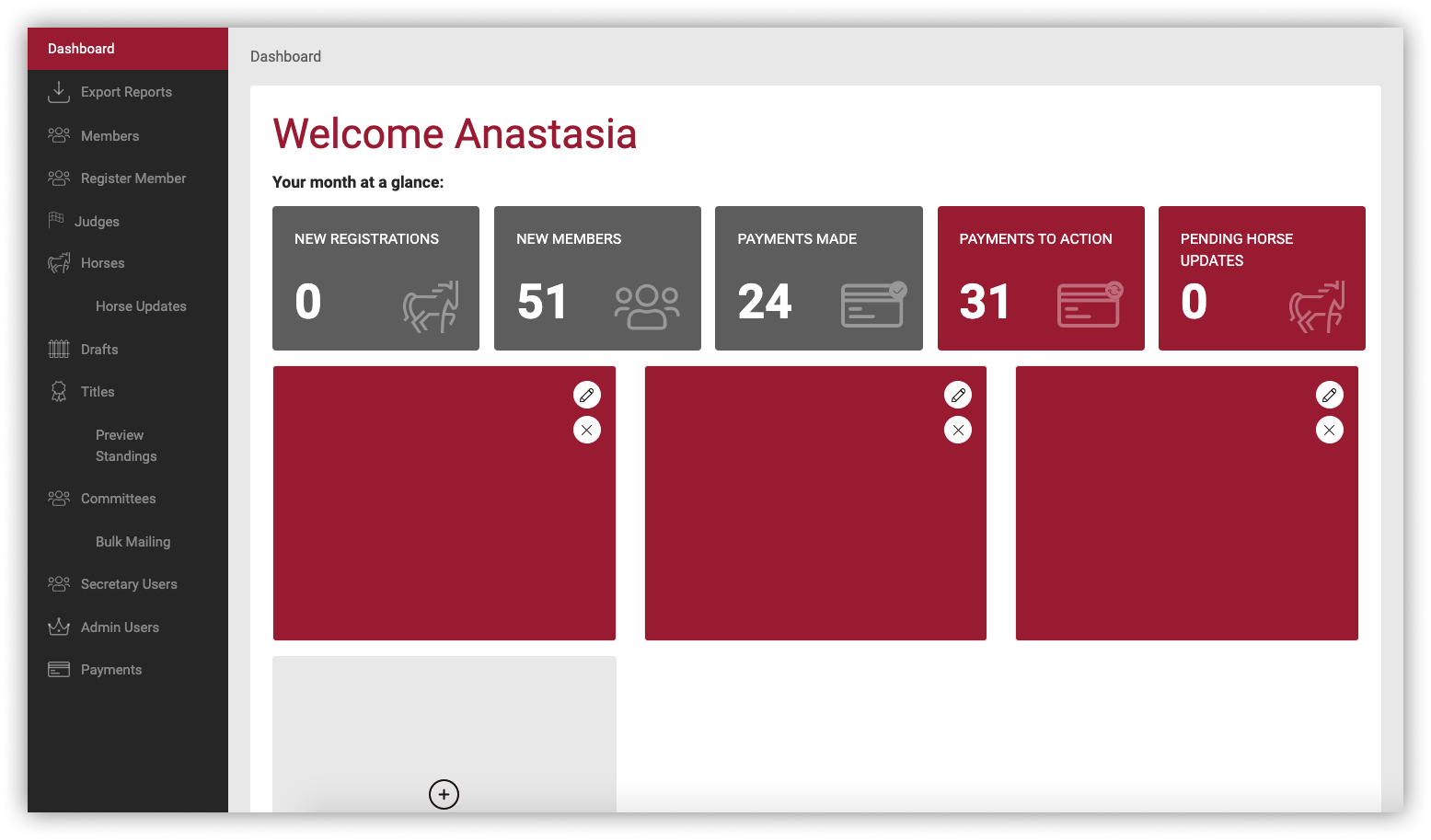 The admin is the one who moderates the activity of the secretaries, decides whether the sports event, drafts will be held or not, the secretaries create events and the admin decides to publish it or not.
Committee secretary
The secretary is the person who is responsible for organizing the sports events, he creates event's competitions, and processes applications submitted by participants. And the committee secretary decides who is admitted and who is not. He can also act as a member and submit nominations.
Drafts creation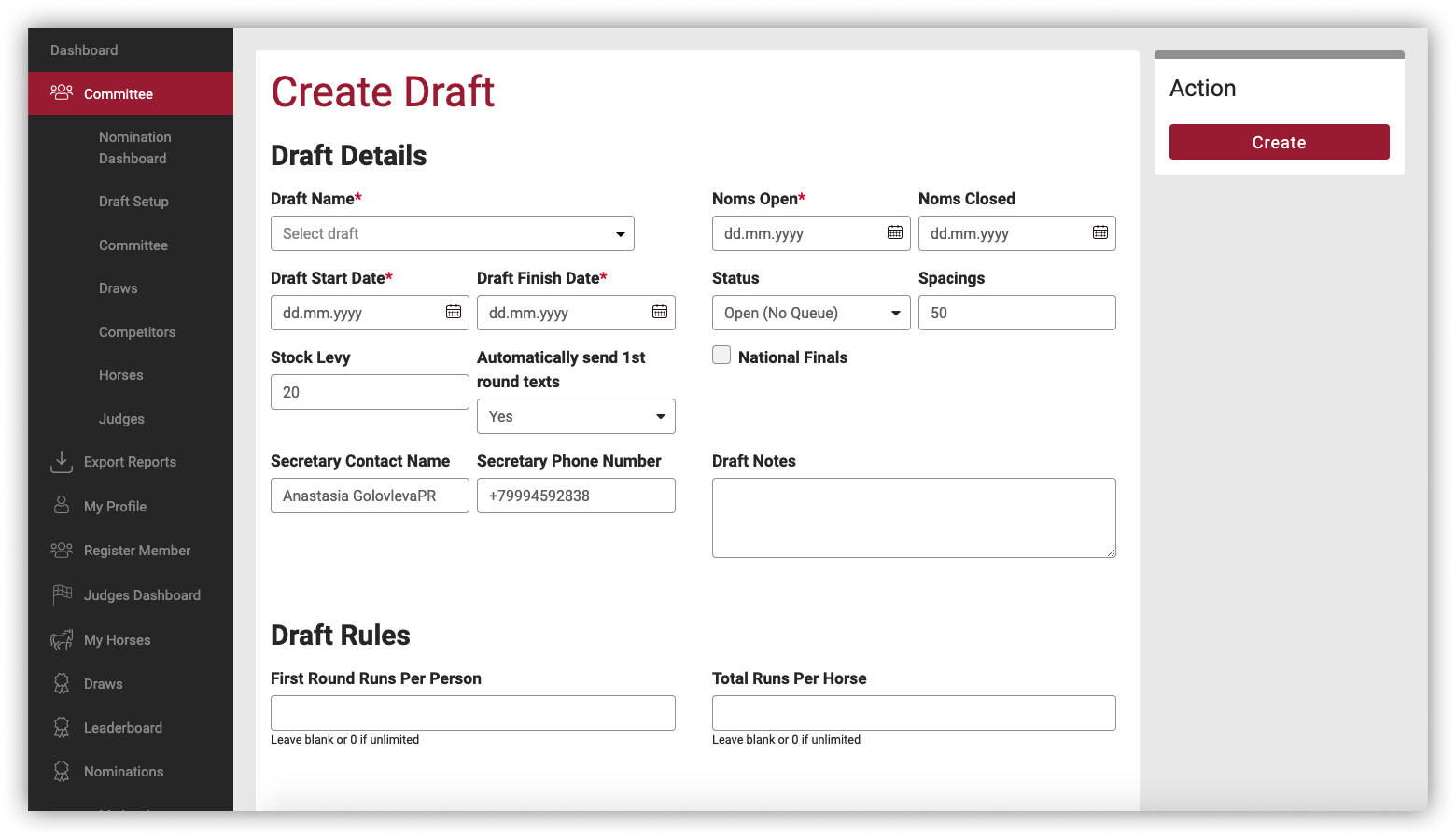 Drafts, Events, Nominations management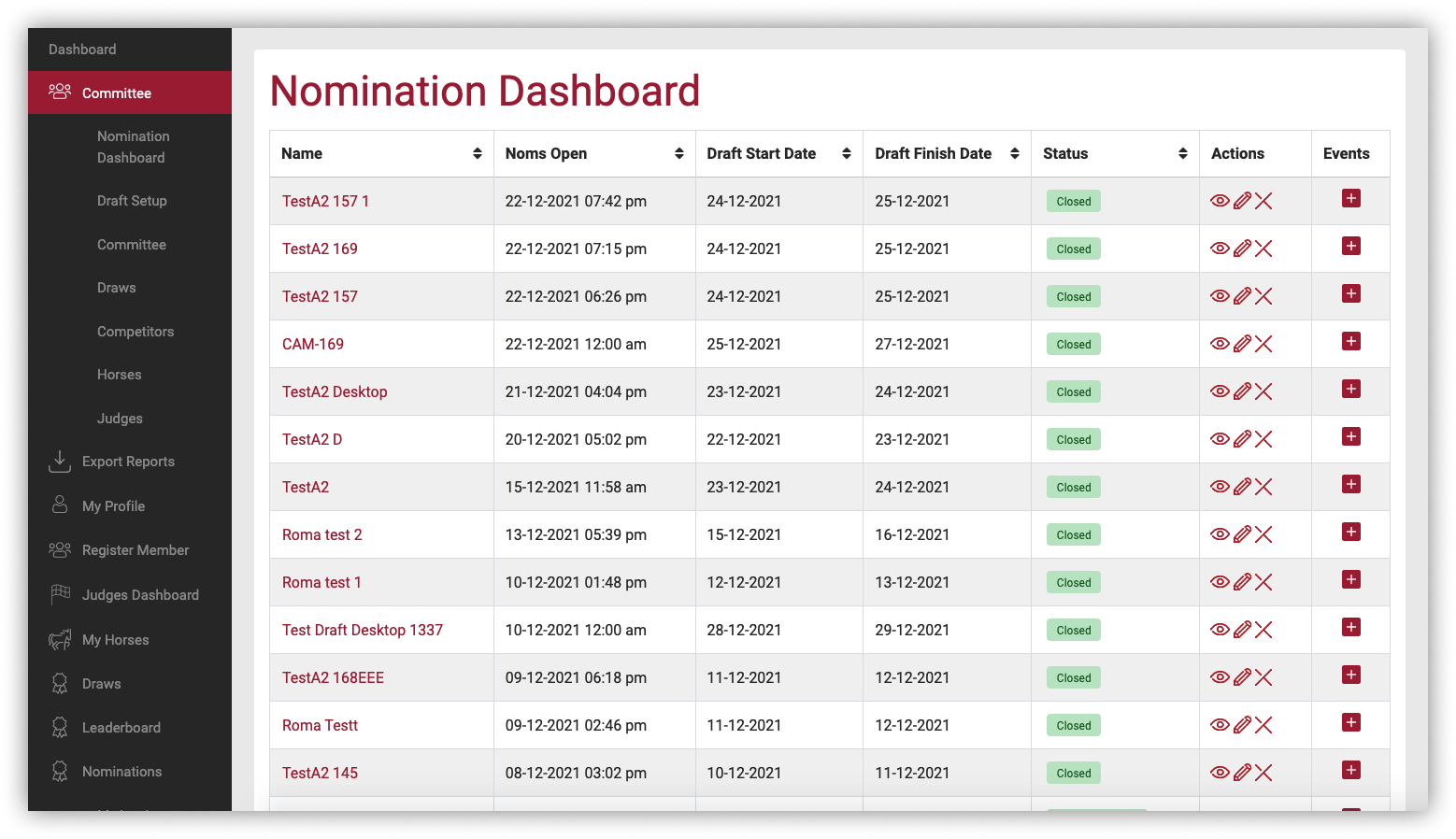 Secretary only
The secretary only is the person who is responsible for organizing the competition, he creates drafts and events.
Adding horses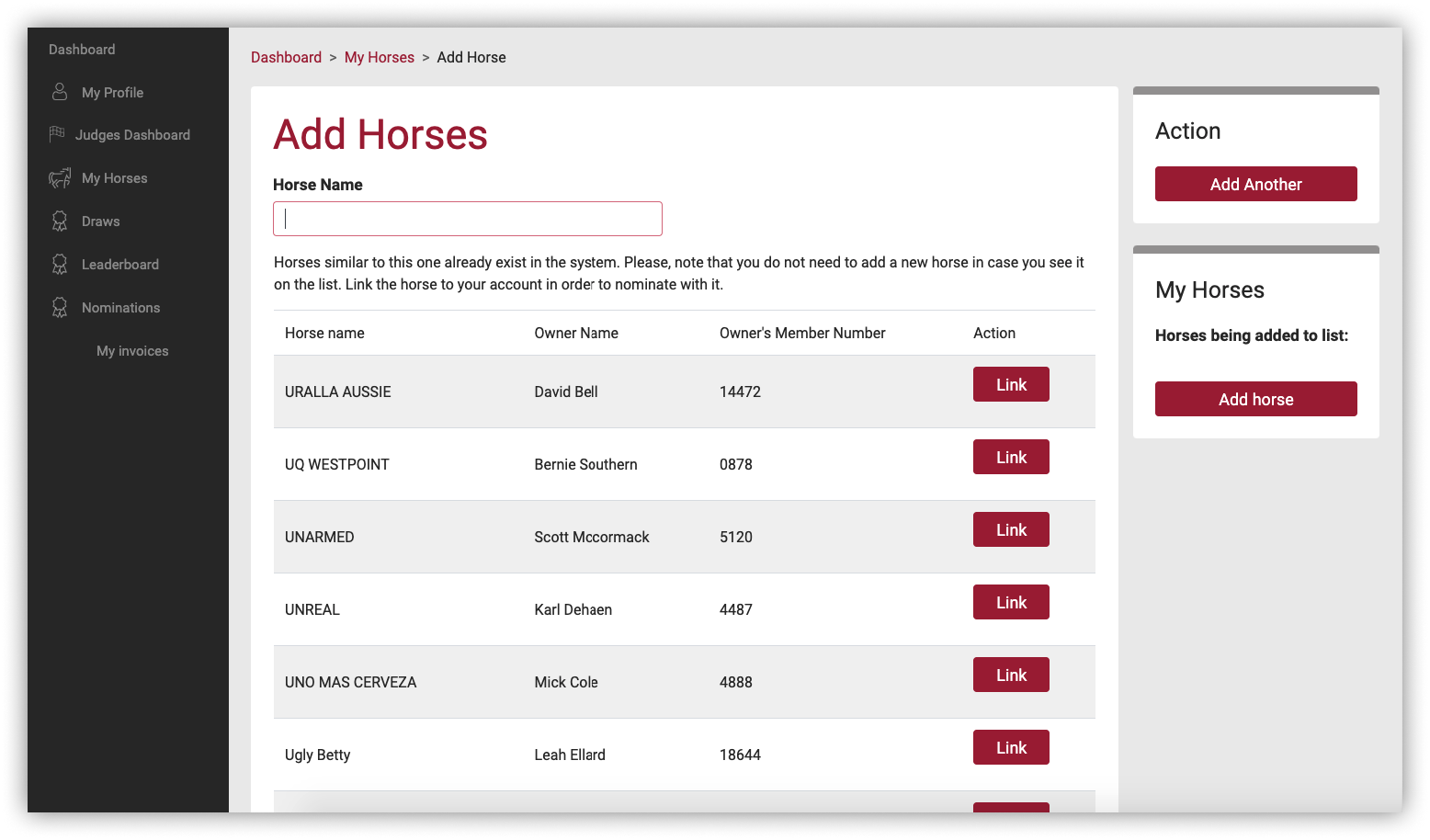 The list of horses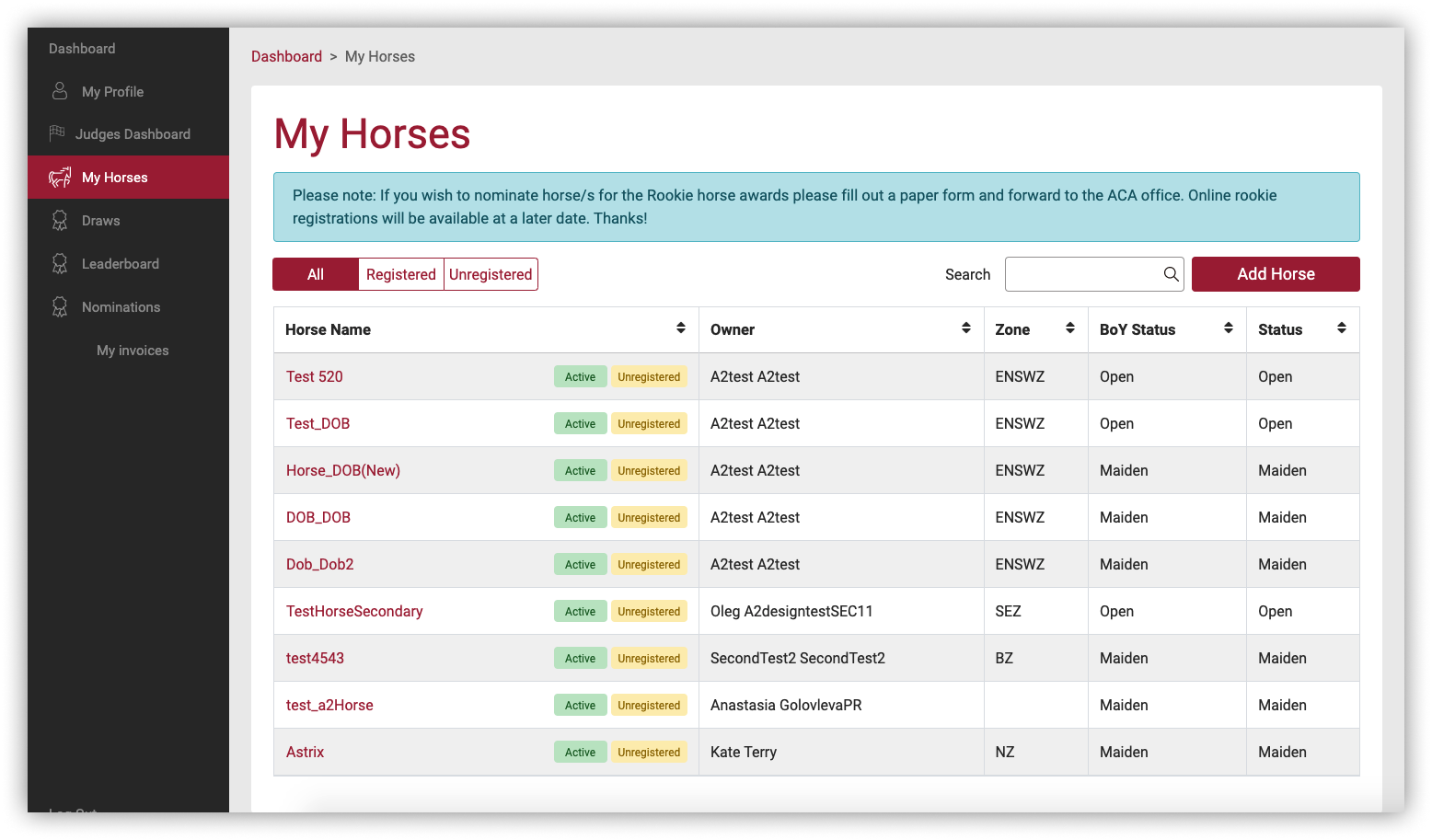 The member has one of the main features, he can monitor the progress of the competition. The secretary puts points during the event and participants can watch the event leaderboard changing online.
Leaderboard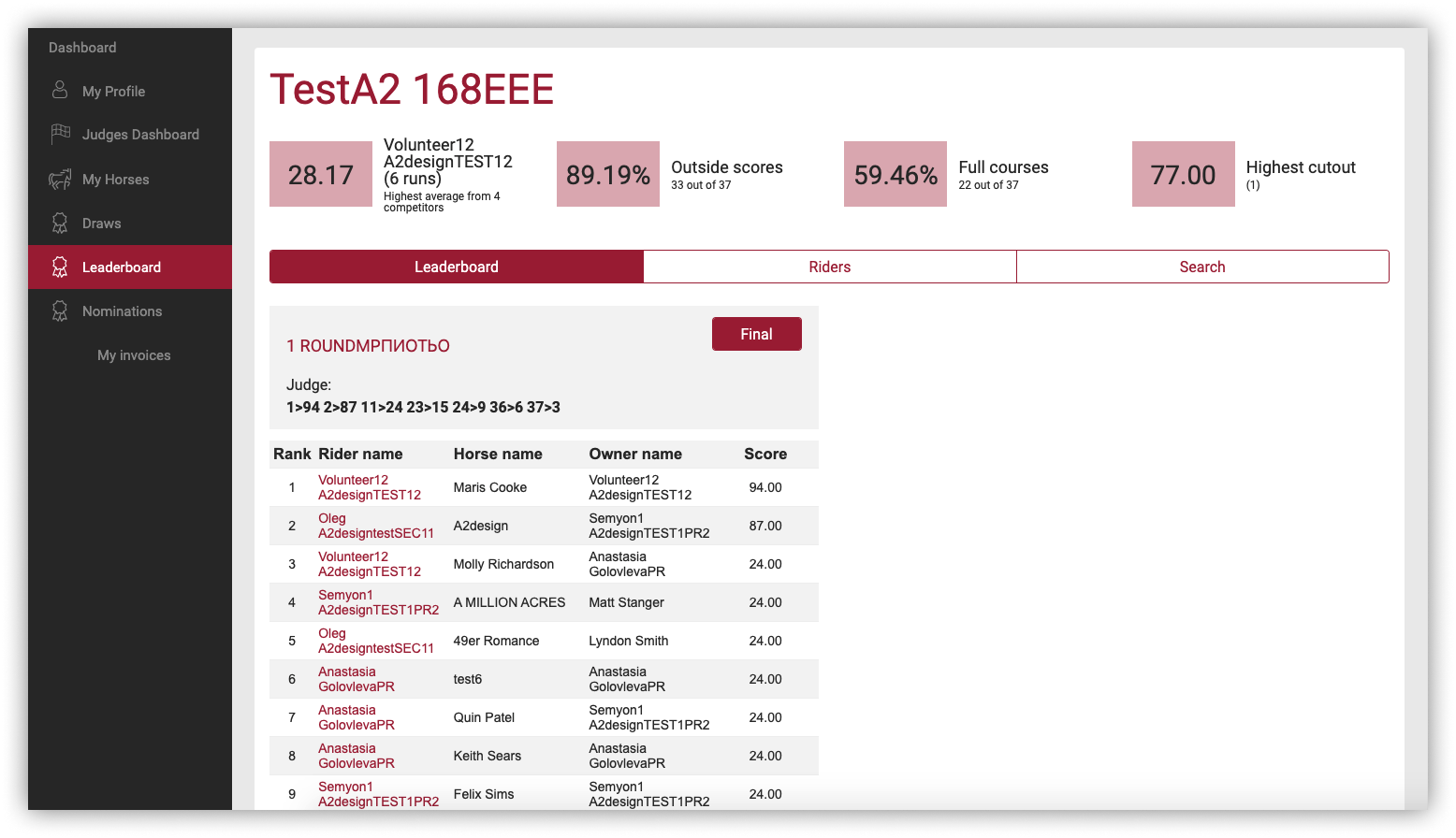 Volunteer
The volunteer is also a participant who does not need to purchase a subscription, he is not a full member of the association, but he can participate in the tournament, not on a permanent basis.