2016: A2 Design Team Brought Onto the Project
It was obvious from the outset that a great deal of work lay ahead of us: The whole MadPaws platform had to be rewritten using more recent technologies. However, let's not forget, MadPaws was already a live website with thousands of users, even though it was suffering from a lot of ongoing issues that hindered its ability to function.
When everything was weighed in the balance, the MadPaws team and A2 Design agreed to focus on the main ongoing issues (poor site performance, various bugs, etc.), putting the framework upgrade aside.
A2 Design made every effort to achieve maximum efficiency.
Streamlined Development Process
Continuous delivery Initially, the deployment process could only be executed by MadPaws staff members based in Australia. As a result, the latest updates issued by the A2 development team started to accumulate, which complicated quality assurance and testing. With continuous delivery having been established within a few months of the MadPaws-A2 Design collaboration, the process of launching new features became significantly smoother.
Rapid team response Good communication enables us to quickly respond to any emergencies.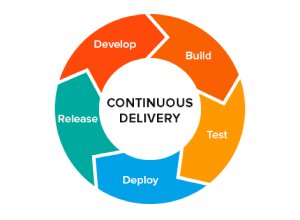 Unit and integration testing Helps improve the quality of the code and prevent future changes from causing functional issues.
Automated error tracking via Sentry Error Tracking Software https://sentry.io/ and JIRA. When an error occurs, an email notification is sent to the developer and a corresponding ticket is created in Jira. https://www.atlassian.com/software/jira Read more about our toolbox for working remotely HERE https://www.madpaws.com.au/bondi-vet-partnership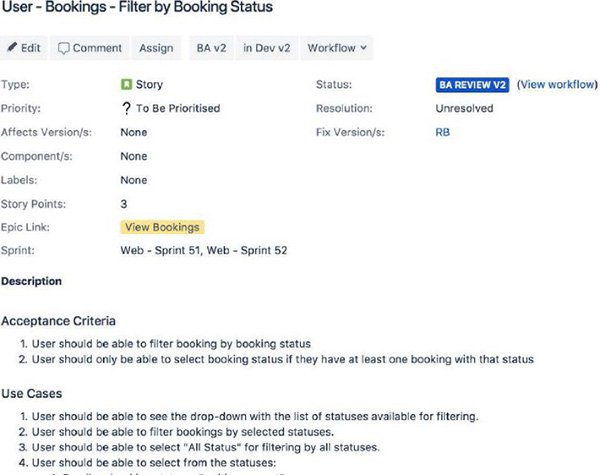 Live team meeting
As a remote web development provider for many companies and startups, A2 Design holds regular voice/video meetings with our partners; however, we rarely get a chance to meet each other in person. This comes as no surprise given the fact that our clients are located in different parts of the world! However, the MadPaws project was exceptional in this regard.
In summer 2017, members of the MadPaws development team gathered together at A2 Design's office in Omsk, Russia, to streamline the work processes and ensure the maximum efficiency of the development team. Team members joined us from Sydney (Australia), Kharkiv (Ukraine), and Novosibirsk (Russia).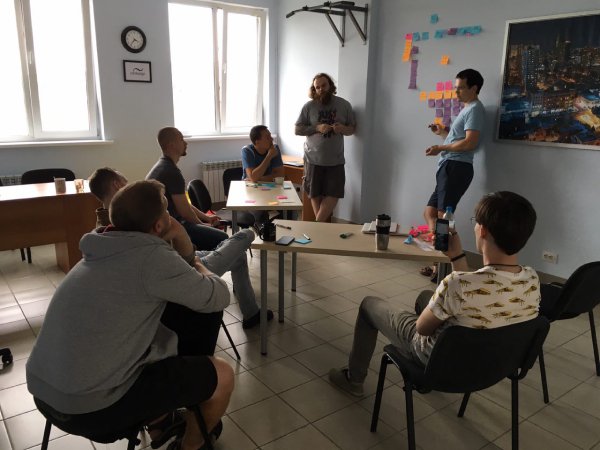 We subsequently engaged in two weeks of solid teamwork and strategy planning, completely immersing all key parties in the project development process.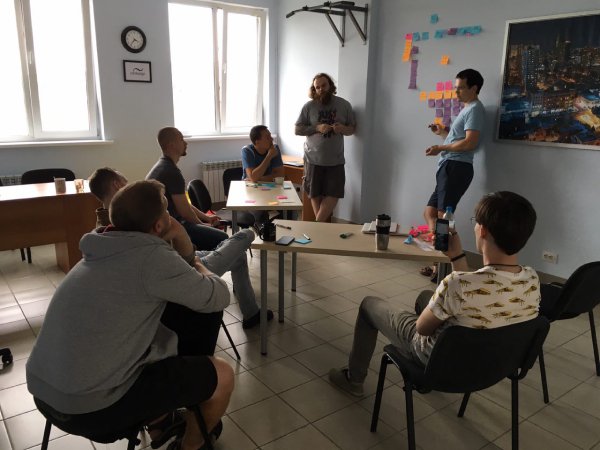 When working in a lean or agile way, sticky notes really come in handy. We put the main steps of the development process on orange notes, while the remaining slips correlated to the different steps associated with these processes.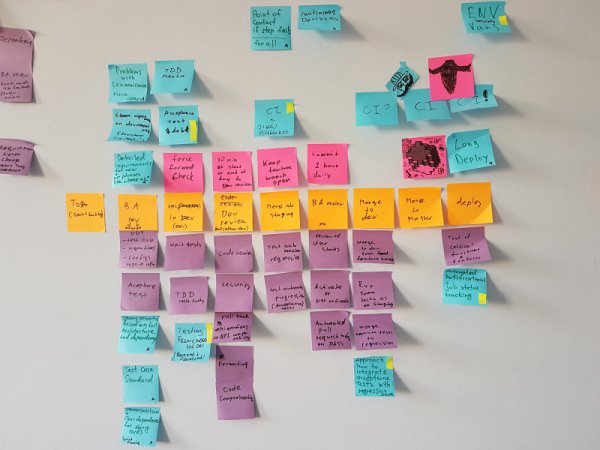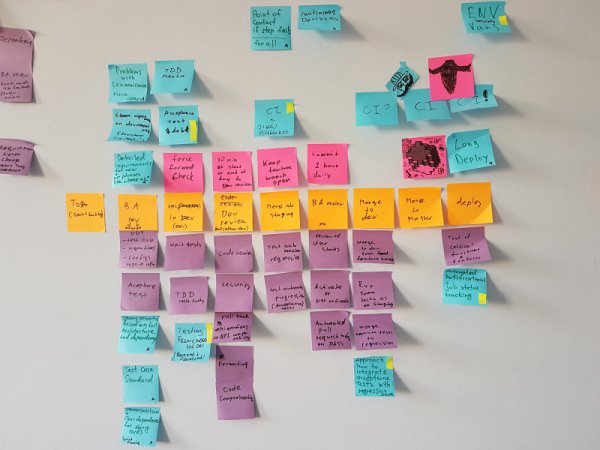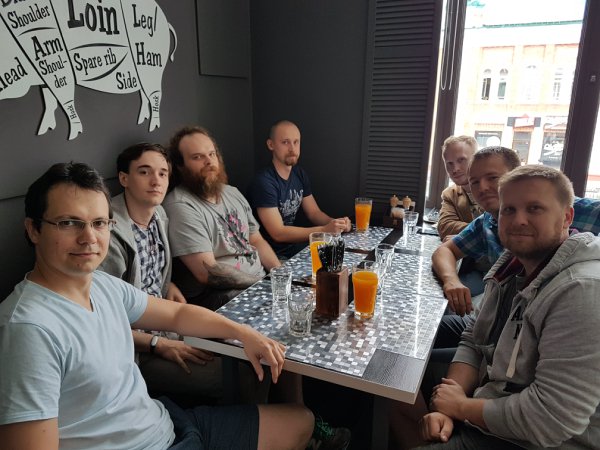 Some team building after an especially productive day in the office.