MultiMuse
MultiMuse is a state of the art social media platform built for aspiring creators, established creators and devoted supporters.
Five members of the A2 Design team are currently working with MultiMuse to develop the main site backend (Ruby on Rails), frontend (React.js), and mobile app (React Native).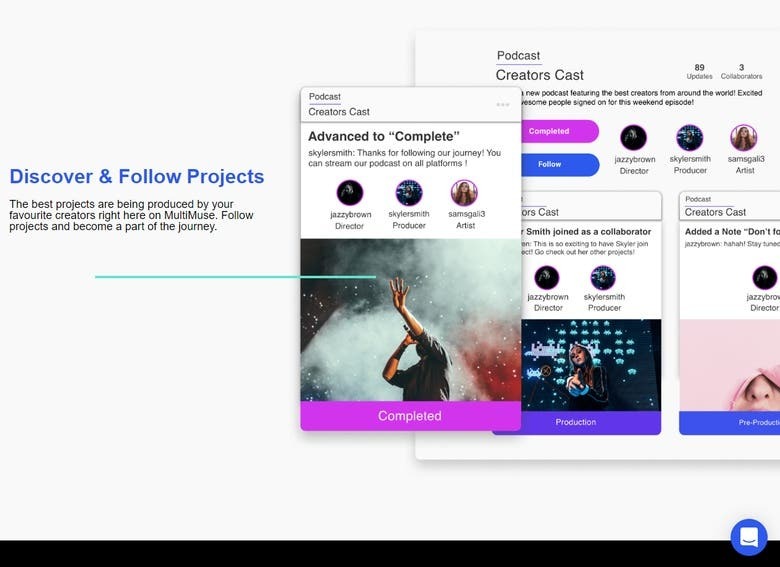 Technologies:
Ruby on Rails
React.js
React Native
HTML
CSS
Agile
The first free social media platform where users can make and share progress of their projects. The platform allows users to easily create, track and manage projects. Also users can invite collaborators, plan events, assign tasks, add notes & share files within each stage of the project, upload photos or add YouTube videos.