How to Create a Website Like Udemy or Coursera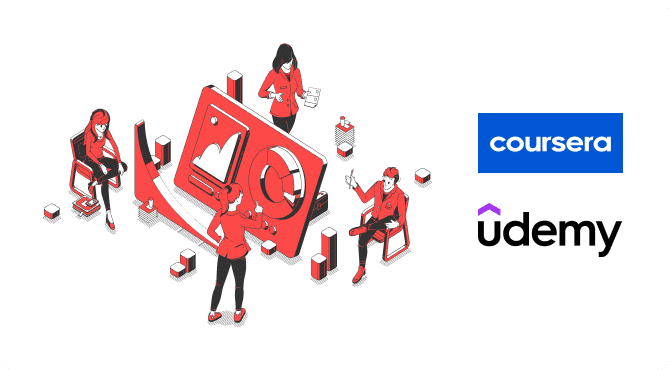 In today's digital and social media age, online learning through e-learning websites has revolutionized the way people access education and learn new skills and knowledge.
The online learning industry is a $100 billion industry in the US alone and is expected to grow to $686.9 billion in 2030. Websites like Udemy and Coursera have emerged as powerhouses in the industry, attracting millions of learners every month from all around the world.
Thus, if you are planning to build an e-learning website like Udemy or Coursera, it can be both an exciting and rewarding endeavor. Not only can you possibly start a profitable business, but you can also become a part of the noble mission of empowering learners worldwide.
Yet, to ensure success in this field, you'll need meticulous planning, strategic thinking, and hard work in the day-to-day execution. Not to mention, you'll need a reliable website with all the complex functionalities similar to Coursera or Udemy.
This is where this article comes in to provide you with all you need to know about how to start a successful e-learning website. We'll explore both the business and technical sides of things of starting an e-learning platform, and by the end of this article, you'd have learned about:
Planning the right strategy to start building an e-learning website
Creating a working business model for your Udemy-like platform
Choosing and using the right tech stack to build your website
Defining the essential features needed for the website's initial launch and implementing them
And more.
Without further ado, let us embark on this journey together.

Planning the Right Strategy
Before we dive into the development of your Coursera-like e-learning platform, it's crucial to first plan a well-defined strategy to set your foundation for success.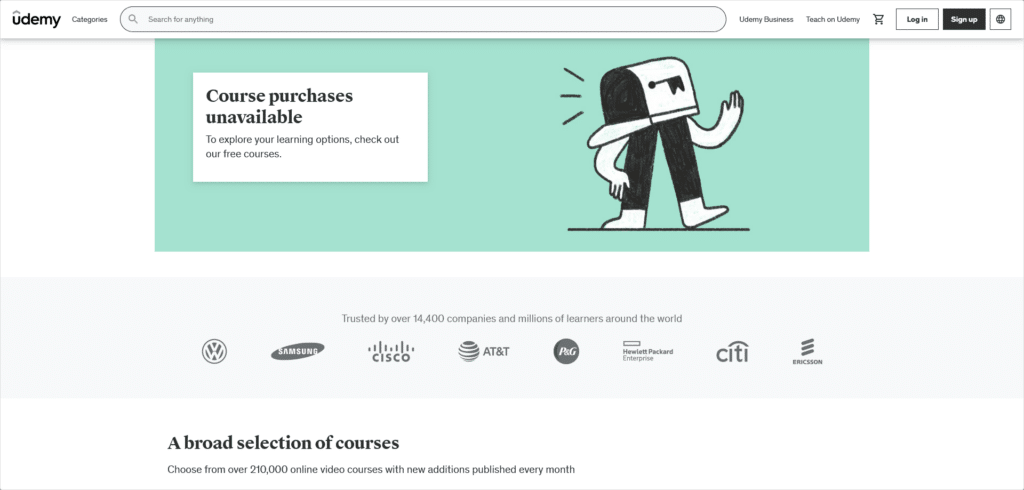 Here are the steps you can follow to plan the right strategy for your platform:
Step 1: Defining the website's target audience and niche
The first and arguably the most important step in planning your business is to know and understand who you are targeting with the e-learning platform.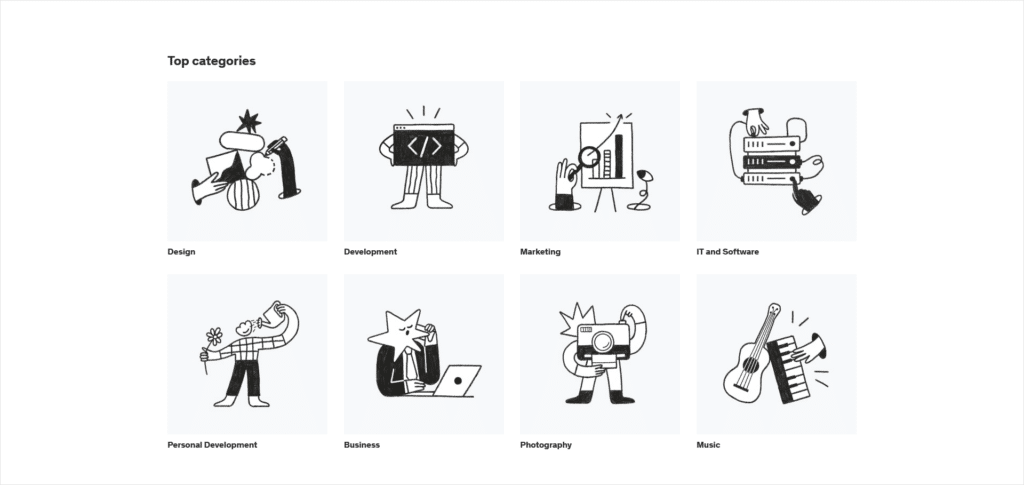 An e-learning platform can target a diverse range of potential target audiences, including:
Students: pretty self-explanatory. Students, collegegoers, and other traditional learners can use e-learning platforms to learn new skills outside their traditional coursework or supplement their school education.
Working professionals: many working adults and professionals may look for ways to upskill, reskill, or advance their careers through professional certifications or specialized courses.
Entrepreneurs: entrepreneurs, business owners, or professionals may seek new knowledge and skills to enhance their management capabilities, entrepreneurial ventures, leadership abilities, or other entrepreneurial-related skills.
People looking to change careers: e-learning platforms may be a great way for working adults looking to change their careers, so they can learn new knowledge and skills that can help them change their careers.
International learners: foreigners may seek courses in their native language or may use the e-learning platform to learn the new language.
Lifelong learners: there are many people with a thirst for new knowledge and skills, regardless of their age or occupation. E-learning platforms offer an excellent way to facilitate this and allow them to learn on their own time, pace, and convenience.
Corporates training: companies and organizations may look to e-learning websites to provide employee development programs and training.
This list is non-exhaustive, and there are other potential audiences you can try to attract with your e-learning website.
You can either try to build a generalized website catering to everyone or try to serve a specific niche. What's important is to gather as much information about them as you can (demographics, interests, learning behaviors, skill levels, etc.) so you can tailor the website's design, content, and marketing efforts to cater to their preferences effectively.
Step 2: Conduct market research
Once you have defined your target audience, it's crucial to conduct thorough market research to gather important insights regarding:
Whether there is enough demand for your e-learning platform
Your direct and indirect competitors
Also, try to identify trends in the e-learning industry, such as new and trending learning styles/formats or popular course topics.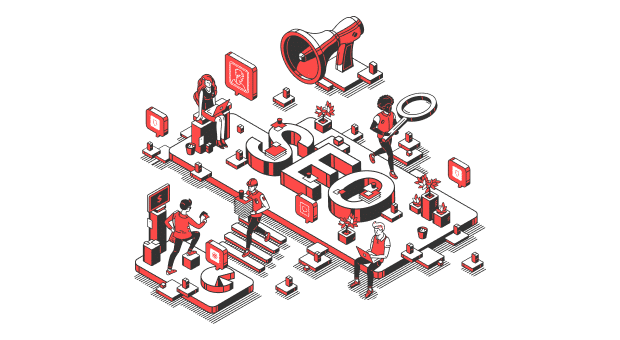 A thorough market research and competitive analysis can help you to determine several key things:
What courses should you offer
How to price your courses to stay profitable and competitive
How to market your platform
Step 3: Setting goals and objectives
Based on your market research and your target audience, you can define clear and attainable goals for your e-learning website.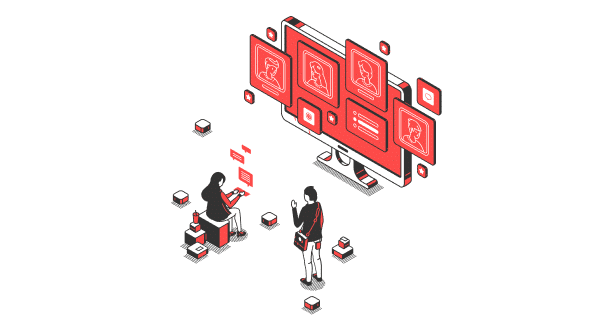 What do you want to achieve with the website? Outline your long-term goal and break it down into smaller, more specific objectives. Establish quantifiable/measurable goals such as a specific number of users, courses taken, or revenue targets.
Step 4: Create a timeline for the development process
A well-defined and well-structured timeline is essential for ensuring cost and time efficiency and keeping the development process on track. You can divide the website development process into several phases and set achievable milestones for each phase effectively.
Here is an example:
Phase 1: Planning and Preparation: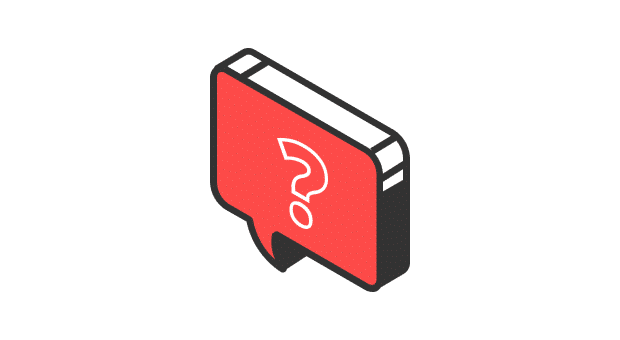 Week 1: Define the target audience and niche.
Week 2: Conduct market research.
Week 3: Set clear goals and objectives.
Week 4: Create a timeline for the development process.
Phase 2: Design and Development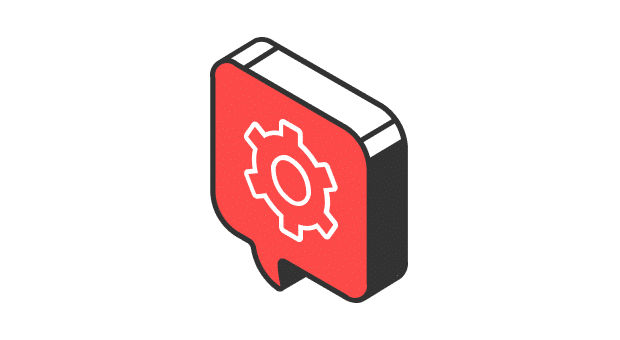 Week 5: Design the website.
Week 6: Develop the website's back-end functionality.
Week 7: Develop the website's front-end functionality.
Week 8: Integrate payment processing.
Phase 3: Testing and Launch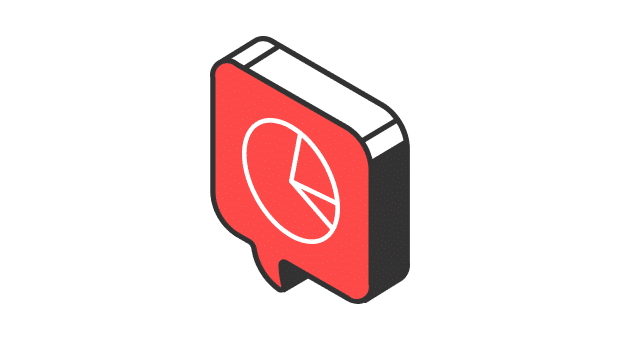 Week 9: Conduct beta testing.
Week 10: Launch the website.
Phase 4: Marketing and Promotion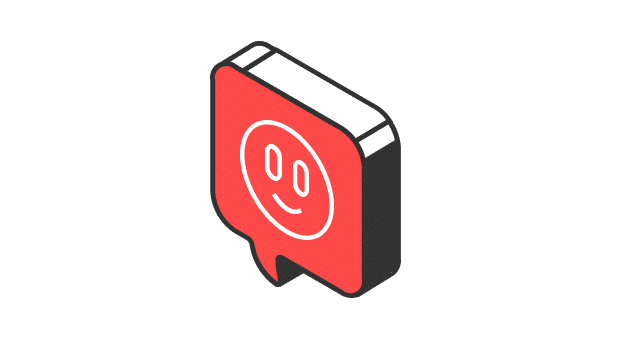 Week 11: Promote the website on social media.
Week 12: Submit the website to search engines.
Week 13: Run paid advertising campaigns.
Creating a Working Business Model
Another crucial aspect of developing a successful e-learning website like Udemy or Coursera is establishing how it will generate revenue.
In this section, we will explore various revenue streams, pricing strategies, and other important considerations when creating a business model for your e-learning platform.
Deciding on a revenue stream (or streams)
E-learning websites can generate revenue through multiple channels, including:
Course sales: the most common revenue stream for a website like Udemy is to charge clients for individual courses (or the courses can be sold as part of a subscription plan.) Course prices can vary depending on the length, complexity, and expertise level of the instructor.
Subscription plans: another popular revenue stream model is to offer subscription-based access to a library of courses. Users can pay a monthly or annual fee for access to your courses, and you can also offer different plan tiers.
Advertisements: you can also generate revenue through advertising by allowing others to display ads on the platform (preferably relevant and related ads.) When selling ad spaces to advertisers, it's important to make sure the advertisements do not interfere with the user experience.
Partnerships: e-learning websites can partner with instructors, course creators, educational institutions, or other companies and organizations to generate revenue. For example, you can partner with a university to offer its courses on your website, or you can offer specialized courses to a company's employees in exchange for revenue-sharing agreements.
Remember that you don't need to exclusively stick to one revenue stream, but you can combine multiple streams for diversification and to ensure financial stability.
Establish a pricing strategy
Your pricing strategy directly impacts your website's ability to acquire and retain users, which in turn will affect your ability to generate revenue.
An e-learning platform typically can choose from three different types of pricing models: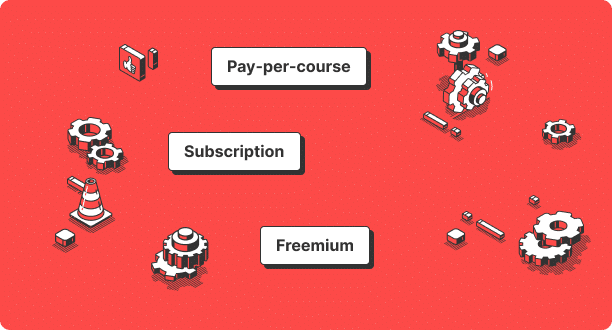 Pay-per-course: users pay for each course they'd like to enroll in.
Subscription: users pay a specific subscription fee to gain access to the course library
Freemium: offering some courses for free, and users can upgrade to a premium subscription to gain access to more courses
Which model is right for your website? How much should you charge your courses or subscription fees? In general, you should consider three things:
The target audience: what are your target audience's needs and budget? Are they willing to pay for more high-quality courses?
The competition: assess how much the other e-learning websites are charging for similar courses. Decide how you can proce your courses or subscription plans in a competitive manner.
Factor in your cost: how much does it cost to create and deliver your website and your courses? How much in profit do you need to make in order to build a sustainable business?
It's important to remember that your pricing strategy doesn't need to be set in stone. Later on, you may need to adjust your price as your business grows and evolves. Yet, it's best to carefully consider all the different factors when establishing a profitable and sustainable pricing strategy.
3. Explore potential partnerships
Partnerships can be a key way to generate revenue for your e-learning website, but can also help you expand your course catalog and amplify the website's reach.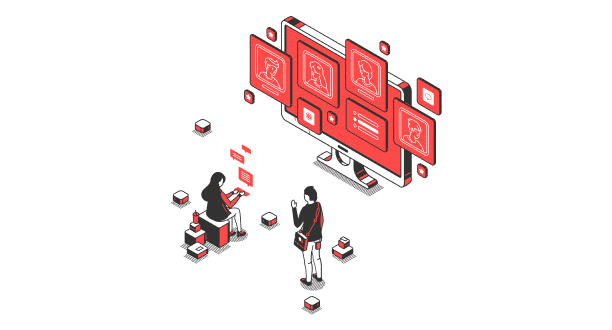 Consider:
Instructor partnerships: foster partnerships with famous instructors, subject matter experts, and relevant industry professionals so they can create and publish exclusive courses for your platform.
Educational institutions: partnering with colleges or universities (or even training centers) can help enhance the credibility of your platform, for example by offering accredited certifications.
Corporate training: partner with companies and organizations to provide professional development education or training for their employees.
Plan for scalability and sustainability
Plan a robust and scalable infrastructure from the get-go, especially a scalable website to accommodate long-term growth:
Robust server: invest in reliable and scalable hosting solution (or a private server) to handle increasing traffic and data storage requirements.
Business agility: keep yourself up-to-date with the latest trends in the e-learning field including emerging technologies and shifting user behaviors.
Revenue sharing: develop and communicate fair and sustainable revenue-sharing models with partners and instructors to establish long-term relationships
User retention strategies: keeping your students in the platform so they take more courses can be more important than acquiring new users. Implement features like loyalty programs, course bundles, personalized recommendations, and continuously add more courses to retain users.
Launching an MVP e-learning Website: Essential Features to Have
MVP (Minimum Viable Product is a concept of development strategy used especially in the tech industry, where products (in this case, websites) are launched at their barely market-viable state with only the essential features required to provide value to early users.
The idea of MVP is to launch the website quickly and efficiently, gather feedback and validate assumptions from the target audience, and then refine the website by adding more features as needed.
When building an e-learning website like Udemy or Coursera, it's recommended to adopt the MVP approach rather than waiting for the website to be "perfect" first before you launch it.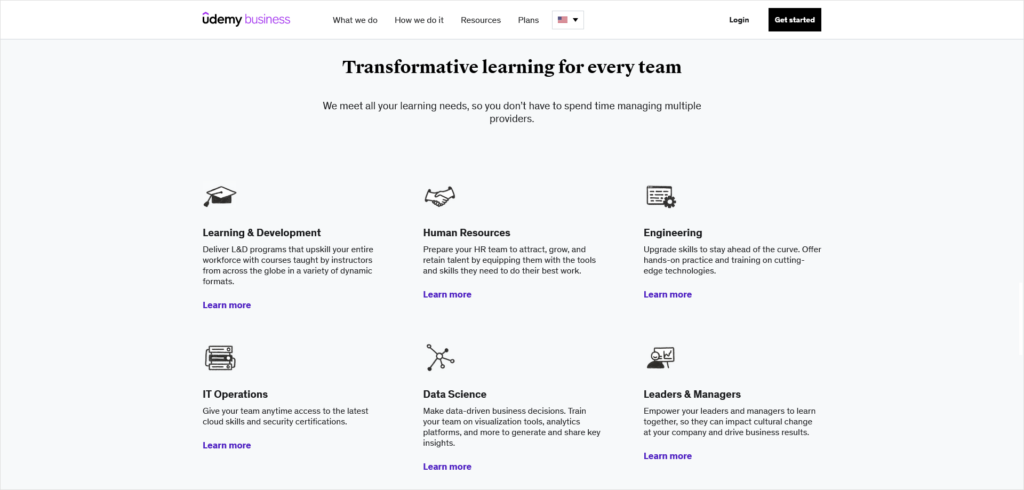 In this section, we'll discuss the MVP essential features that are crucial for an e-learning website:
Note: may want to add a screenshot from Udemy, Coursera, Alison, eDX, Pluralsight, Skillshare, LinkedIn learning, etc. for each feature
User Registration and Profiles
Allow users to easily sign-up for accounts. Consider enabling registration using social media profiles (along with the traditional email address method) for convenience.
It should also be easy for users to manage and edit their user profiles. This includes adding personal information like their name, address, location, and preferences/interests.
Course Pages
Instructors should be able to easily create and manage their own course pages using a user-friendly page creation tool. This tool should allow instructors to upload text, images, audio, and video files to the content.

When viewed by students, these course pages should contain a detailed description of the course content, reviews/ratings from other students, and instructors' profiles, among other relevant information that can help students decide if the course is right for them.
Course Progress Tracking
Provide a progress tracker on course pages so students can monitor their completion status. You can generate and award completion certificates when students finish their courses.
Ratings and Reviews
Allow students to leave reviews and rate the courses they have taken, as well as the instructors. Display the overall course ratings and individual instructor ratings on the course/instructor pages.
Search Functionality
Enable students to search for courses that are most relevant to their needs.
Implement filters to refine search results, so users can seach for courses based on keyword/topic, instructor, level, or other criteria. Some of the ost common search filter criteria include:
Topic
Instructor
Levels (i.e., beginner, intermediate, advanced)
Price
Duration
Format (i.e., text, video, audio)
Ratings
Course Enrollment and Payment Processing
Make sure it's as easy and streamlined as possible for users to enroll in courses they are interested in. In general, aim to include as few steps as possible in the course enrollment process.
Set up a secure payment gateway for course purchases. Consider providing different payment options for convenience, like credit/debit cards, PayPal, Stripe, bank transfers, and others.
Video Streaming and Content Delivery
Since most courses are now delivered via video, it's critical to ensure smooth video streaming for optimal course content delivery.
Make sure to support popular video formats and support adaptive streaming for a variety of devices.
User Interaction and Messaging
Implement a reliable messaging system to facilitate communication between students and instructors. Enable users to ask questions related to course content.
Dashboard
For students, the dashboard can show the details of the courses they have taken (curriculum, syllabus, instructor information, etc.) They can also track their progress and view how much time they have spent on each lesson.
For instructors, the dashboard can function as an admin panel that shows how each student is progressing through the course, which assessment they have taken, their grades, and any other data about student engagement. Instructors can also manage their course settings (i.e., curriculum, assessment deadlines, etc.) from the dashboard.
Turning Your Dream Into Reality: Your Options
Now that you've understood the necessary steps of creating an e-learning website like Udemy or Coursera, one question remains: how will you turn your idea into reality?
To actually build the website, you basically have three main options:
Building from scratch: if you have the resources and/or time, building your website on your own gives you the most freedom and allows you to tailor every element of your website. However, it has the longest time-to-market and may require substantial resources investment in terms of time, budget, and expertise.
Using ready-made website builders and CMSs: another viable option is to use website builder platforms like Wix, Weebly, Squarespace, or CMS (Content Management System) solutions like WordPress, along with other ready-made solutions to build your website. This option offers affordability and accessibility, but you'll have limited options in terms of customizing your website,
Working with a web development agency: consider partnering with a full-cycle web development company like A2 Design, which can save you time and money by providing you access to experienced developers who can build your website efficiently and quickly.
A2 Design has over ten years of experience with a team of experienced website developers who specialize in building complex websites, including learning platforms like Udemy or Coursera. As a full-cycle development company, A2 Design can create a tailor-made solution for your website that is also scalable and future-proof.
Updated 18th September 2023