Our client Hired released a report on state of tech salaries in 2021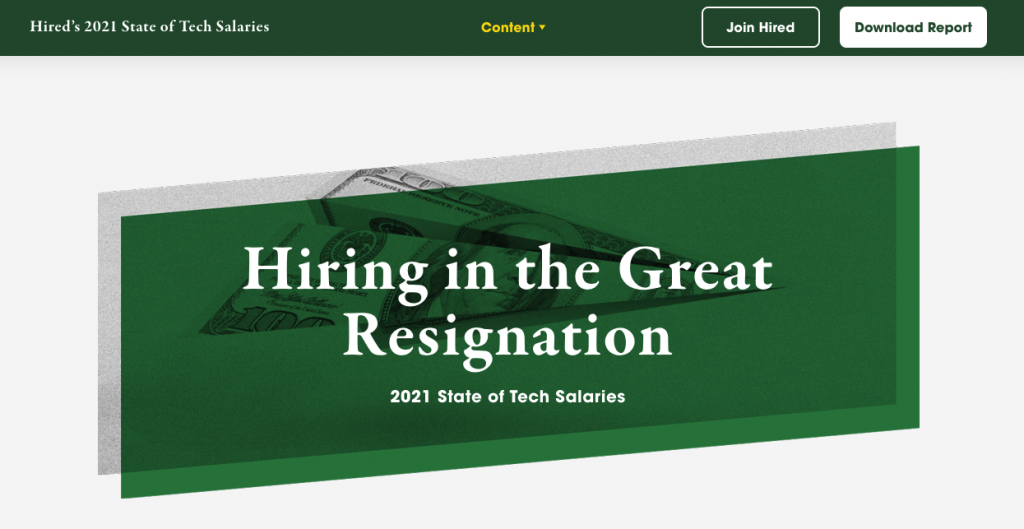 It's not a secret that pandemic and post-pandemic times have influenced different aspects of human life and conditions. Work conditions became the most vulnerable area that got exposed to the changes.
Our client Hired has published an in-depth report covering the post-COVID state of the tech market. This work was mentioned by major business publications, such as Forbes, Bloomberg, San Francisco Business Times, Tech Talent Canada.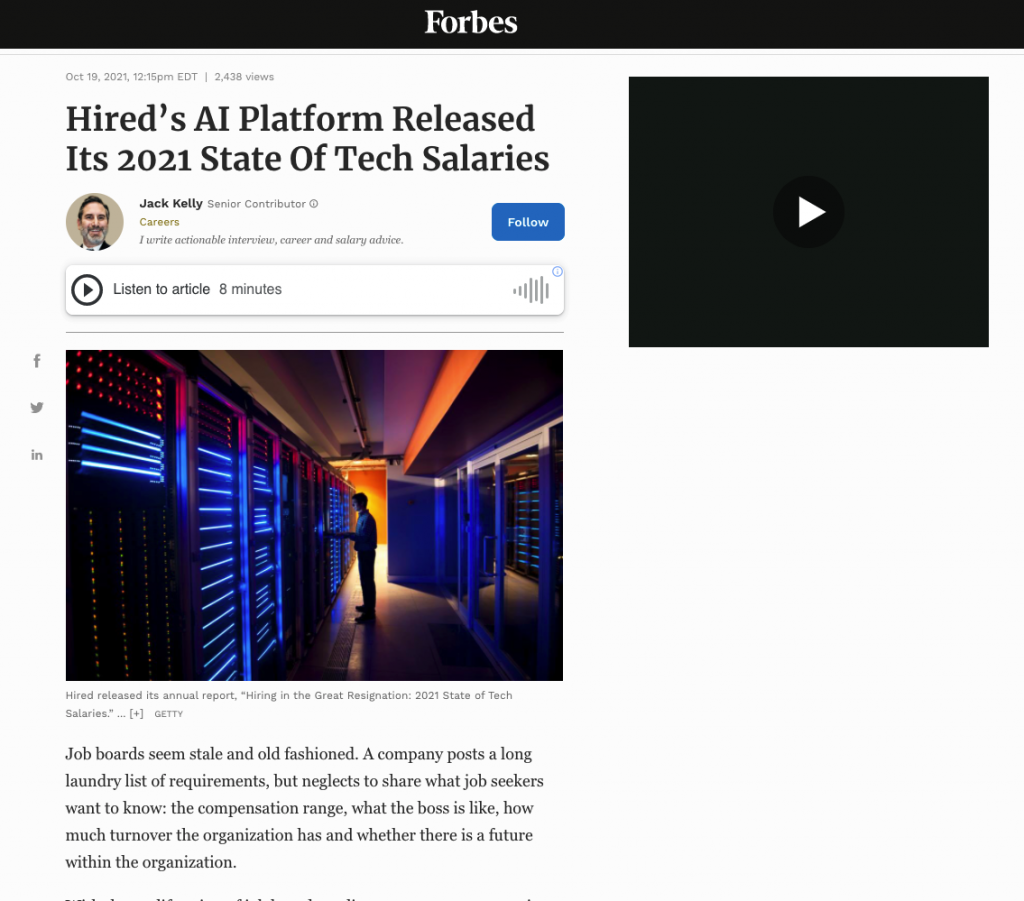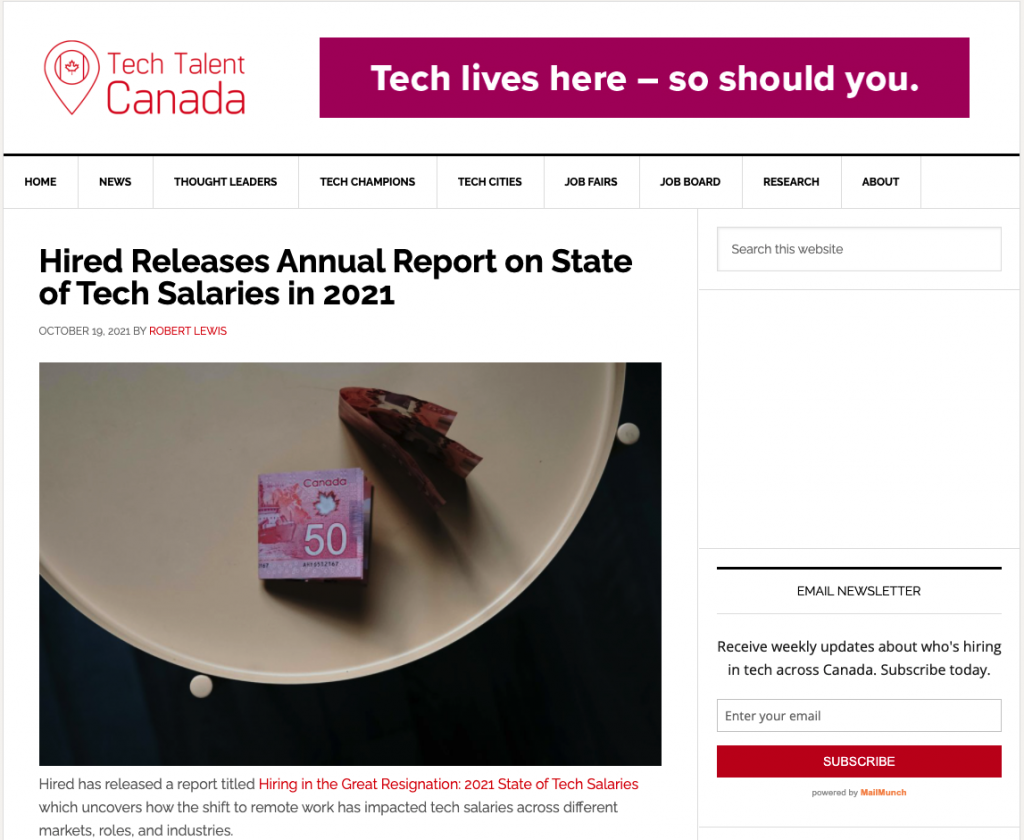 We are happy that we could help Hired to build this web page. We are twice happy to share the success of our clients!